We Invite You to Discover the JLE Difference!
JLE Property Management, Inc. serves residential property owners throughout Orange County and Los Angeles County. We are a full-service top property management company in OC with a broad portfolio of residential rentals throughout Southern California. We offer highly detailed care to the owners we represent and likewise, our tenants receive a prompt and courteous response to their needs.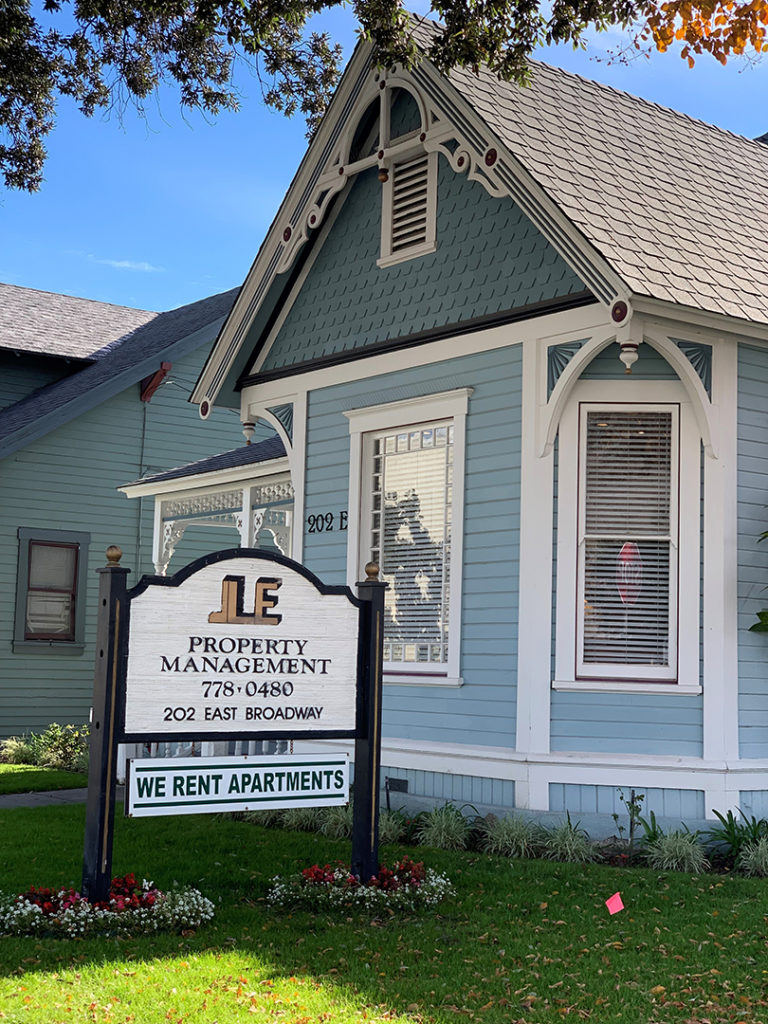 History
For more than two decades, JLE Property Management has been providing property owners both large and small with the comfort and security that comes from working with a professional team dedicated to easing their worries, maximizing their returns and enhancing the value of their investments.
The rental market is an ever-changing industry of rules, regulations and legal requirements. Keeping up is a full-time job, which we take very seriously. JLE Property Management is staffed with true industry professionals with the experience required to assist our clients in their real property ventures. We stay well-informed on the latest laws, rules and regulations that apply to your property and monitor developments on the local, state and national levels to make certain that your properties, policies and documents are always in strict compliance with the law.
JLE Property Management is a 35 plus year member of the Apartment Association of Orange County, (AAOC). JLE is also a member of the National Apartment Association, giving us an insight on national issues that might affect your real estate investment. We are also members of the Orange County Hispanic Chamber of Commerce.
Meet Our President
Mrs. Denise Arredondo, who studied Business Management, began her 25-plus year career in the multifamily housing industry first as a receptionist with a small property management company in Orange County, moving her way up to running the maintenance and accounting departments and then became a Property Supervisor, handling a portfolio of 900 plus units. Not only does she have, "on the job" experience, she has also been a licensed Realtor since 1995.
Denise has been on various boards serving the multifamily industry. Most recently she served as Secretary, for the Apartment Association, California Southern Cities (AACSC) from 2016-2018. Her tenure on the AACSC board ran from 2011-2018. Denise has also served on several committees throughout the years.
Mrs. Arredondo has been a featured speaker and educator for Apartment Association of Orange County (AAOC), AACSC and the city of Paramount to name a few. She is also a member of the Hispanic Chamber of Commerce and a member of Pacific West Association of Realtors.
In her free time she enjoys reading, walking on the beach and traveling with Robert, her husband of 38 years and her three grown children, Jason, Wesley and Destiny along her many grandchildren.
JLE Property Management Team
Jerry L' Ecuyer
Broker - DRE# 01216720
Denise Arredondo
Principle/Realtor
Email: Denise@jle1.com
Martha Anduray
Administration
Email: Martha@jle1.com
Martha Ascencio
Administration
Email: Marthaa@jle1.com
Destiny Arredondo
Tenant Relations
Email: Destiny@jle1.com
Ashley Garzon
Leasing
Email: Ashley@jle1.com
Sayra Reyes
Tenant Relations
Email: Sayra@jle1.com
Carolina Ibarra
Maintenance Coordinator
Email: Carolina@jle1.com
JLE Resident Management Team
Jason A & Nicole A
Whitter
Javier & Elba G
Midway City